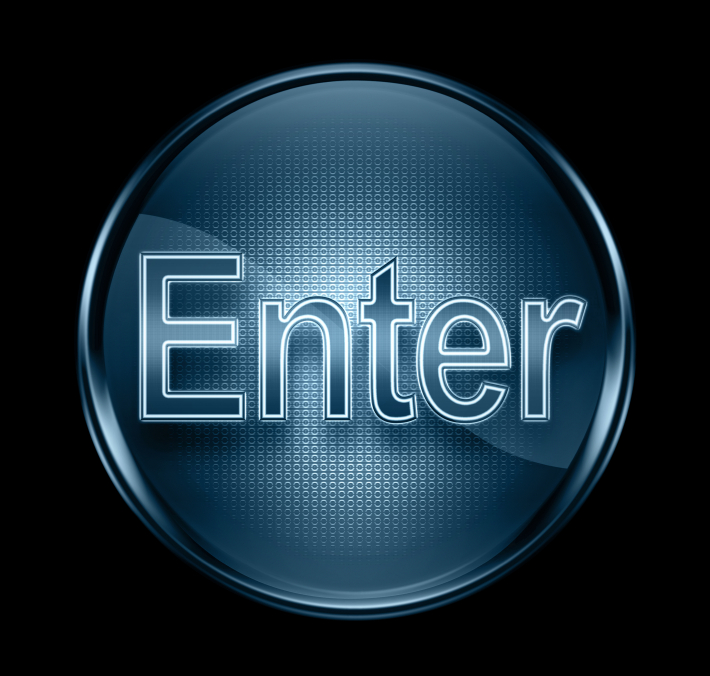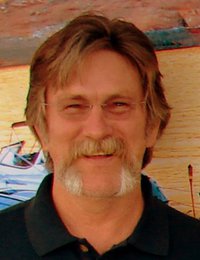 order online with credit

cards or paypal

Life-Size Steel Wildlife & Leaning Cowboys

Need any Steel Silhouette or Image Life-Size?

~~ No Problem! 

Choose From Unique, Colorful Patinas, Natural Rusted Steel or Powder Coated Any Color!

The sample work you see on this site is all made from steel. None of the patinas or colors you

see here are painted on!  The resulting finish is one-of-a-kind, with no two being exactly alike! 

Then, I seal the colors with UV inhibiting High-Gloss Clear-Coat or Gloss Clear Powder-Coating

for use Indoors or Outdoors.

Are You a Do-It-Yourselfer?  Bare Steel Silhouettes Are Very Affordable! 

Finish (Paint) Them Yourself Or Let Them Rust Naturally!  Visit my SUPPLIES page for Steel Patinas!

Call Bill @ 800-710-1273  For More Information!                                                                                                                                      

Highest-Quality, Individually Made Steel Signs, Silhouettes, Plasma-Cut Steel Art, Wildlife Yard Art/

Railing, Gate & Fence Inserts.   Design & Fabrication for Your Home, Business, Farm or Ranch.

Tens of Thousands Of  Stock  Images & Themes To Choose From...or We Can "Start From Scratch"

All work is personally crafted by Bill Worden,  in whatever size you need.

Custom Steel Ranch Entry Signs - Design/Build

Affordable Metal Art

Add Beauty to Your Home or Surroundings.

You can own a hand-crafted piece of Americana. Carefully fabricated by me--not mass-produced in a factory.

All my work is custom sized and finished for each customer, so just give me a call & I'll do my best to create just what you've been looking for...


Steel F/X Guarantee

My guarantee is no joke. Customer satisfaction is my first concern. I treat each customer as if they are my only customer.

I respond to all inquiries quickly as possible, and do my absolute best to keep my customers happy.

Not only do I guarantee great products, I also guarantee great service.  You have my word on it!

Bill D. Worden, Owner

Steel F/X, LLC   1.800.710.1273

Welcome to Steel F/X!

All of my Steel Silhouettes, Signs & Metal Art are individually designed and made specifically for you!  Prices are based on size, steel thickness, finish & current steel prices.

  Please call or email me for artwork & great pricing!

Bill Worden, Steel F/X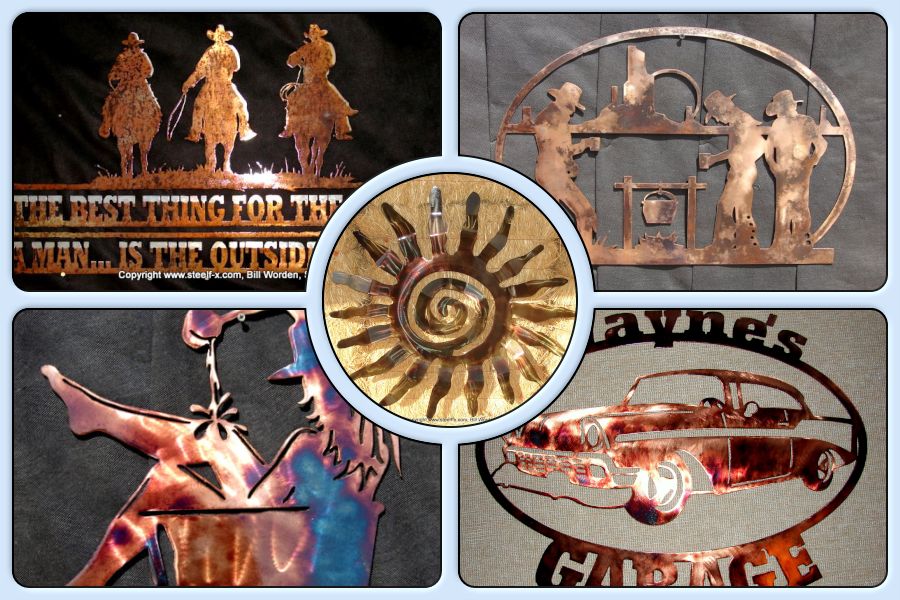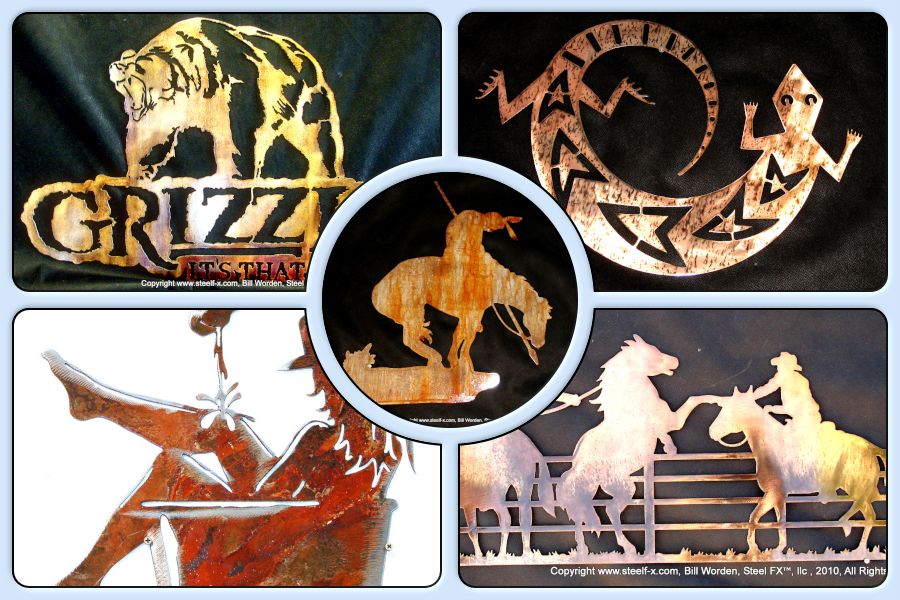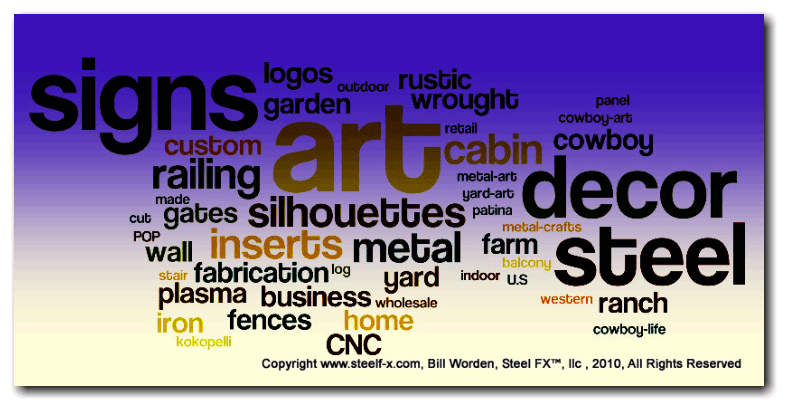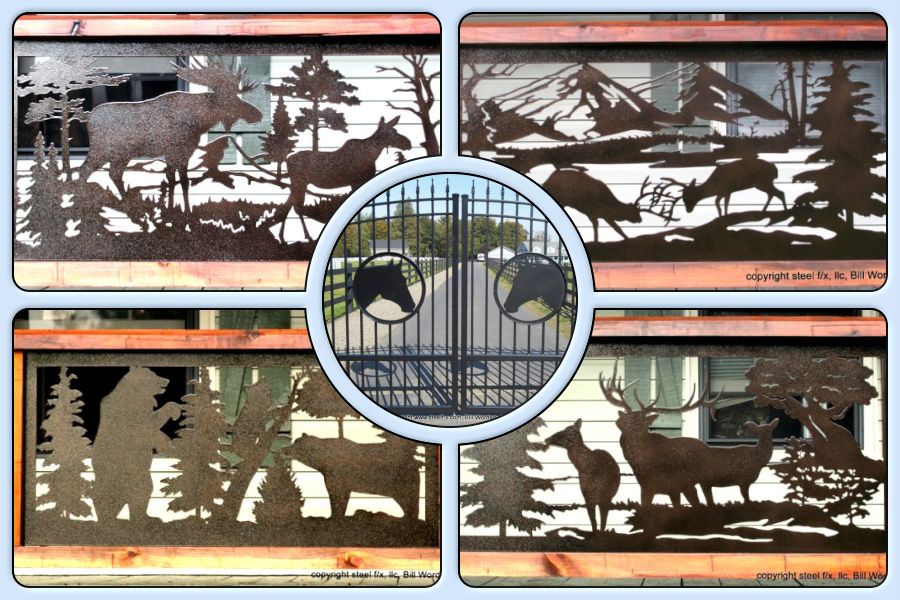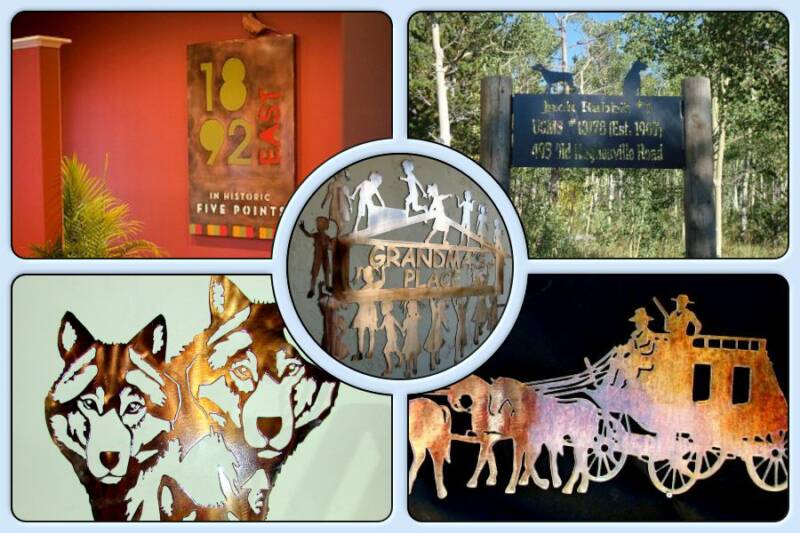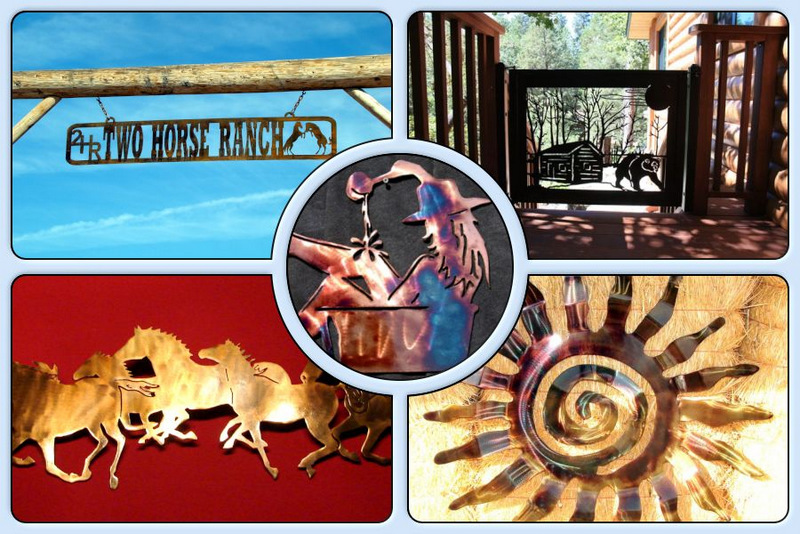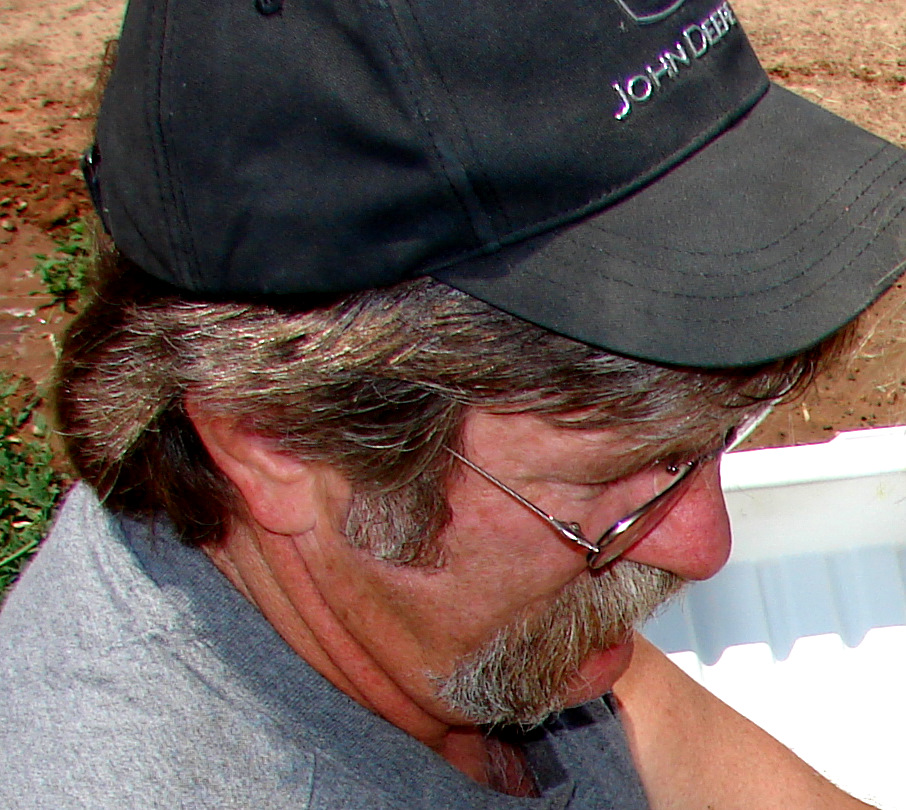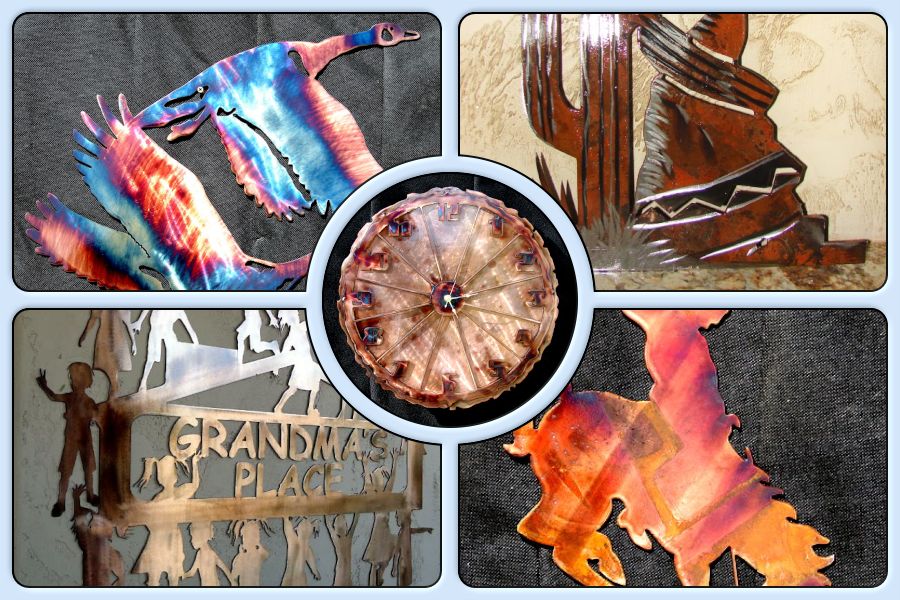 All Rights Reserved 2006 - 2013,  Bill Worden, STEEL F/X, LLC, www.steelf-x.com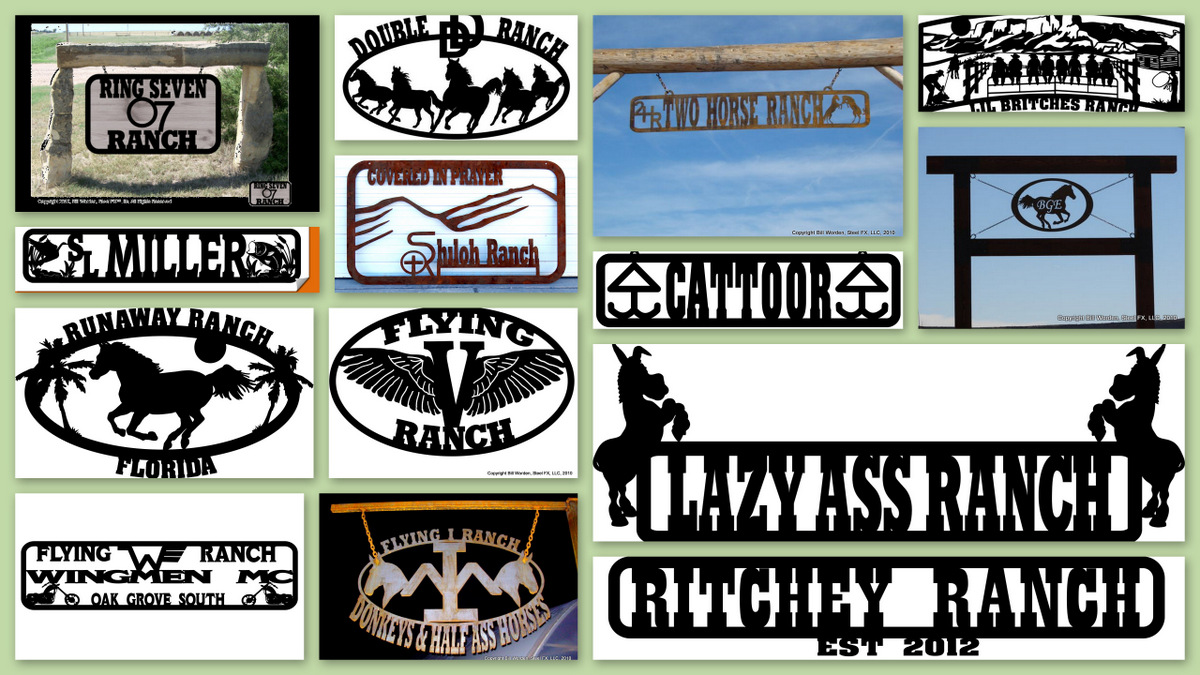 Your sign will be custom designed & cut from

1/2" Thick Plate Steel (Corten Steel)

2' X 8' Only $1,200.00 Plus Freight

Regular Price is $1,800

Limited Supply of Corten on Hand.   Beautiful Rust Patina on surface only...won't rust through!!

Other Sizes by Request.

33% Off!      RANCH OR ENTRY SIGN SPECIAL!

Once in a Lifetime Savings!!